Products & Solutions
Miniaturization and process automation
The serial production of consumer goods and high-quality precision parts requires sophisticated manufacturing technologies. In addition there is a trend toward miniaturization. The result is a need for more precision and flexibility.

The core competence of GF Machining Solutions is machines, system solutions, and customer services for manufacturing molds, tools and parts.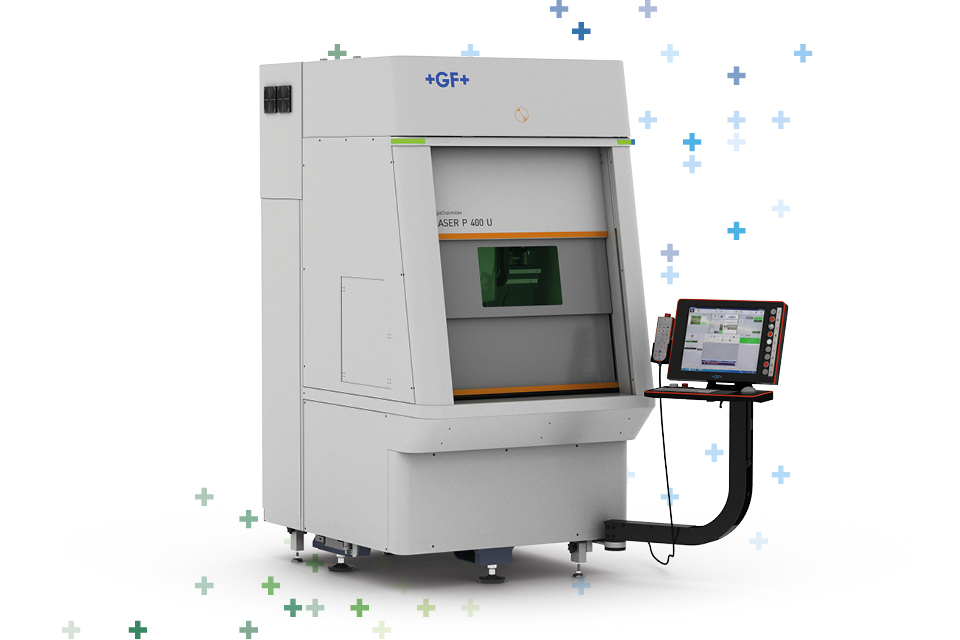 Laser P 400 U – the femtosecond laser is specifically designed for aesthetic and functional texturing of precision parts.

Business Areas
Expert solutions in high-precision manufacturing
GF Machining Solutions is one of the world's leading providers of complete solutions to the tool and mold making industry and to manufacturers of precision components. The portfolio includes Milling, wire-cutting, and die-sinking EDM machines. Moreover, the division offers Spindles, Laser texturing, Laser micromachining, Additive Manufacturing, Tooling and Automation, as well as digitalization solutions.
Global presence 
GF Machining Solutions is present in more than 50 countries with its own sales companies. The key customer segments are the aerospace, Information and Communication Technology (ICT), electronic, medical, and automotive industries.
Technologies
Precision down to the nano range
GF Machining Solutions specializes in electrical discharge machines, high-speed milling machines, machines for 3D laser ablation and additive manufacturing.
The Division is a partner in mold construction for durable consumer goods and in the automation of production processes for highly complex, customized precision parts in the micro and nano range.
Research & Development
Competitive edge with precision
Components miniaturization and process automation are highly relevant to the market. GF Machining Solutions develop precision machines and processes that enable individual solutions for toolmakers, moldmakers and parts manufacturers in series production.
GF Machining Solutions generates at least half of its turnover with products that are less than three years on the market.