Vision & Strategy 2025
The vision of GF
GF is a sustainability and innovation leader providing superior customer value. 
With its three Divisions, it is the preferred partner for:
solutions enabling safe transport of liquids and gases
lightweight casting components
high-precision manufacturing technologies
CEO video on annual results 2020
Discover GF's performance in 2020 and our strong focus on innovations for sustainable solutions. 
The GF Strategy 2025
The Strategy 2025 will be an evolution of the promising path of the last five years and will address profitable growth, portfolio resilience and "go for the full potential" spirit - with the following Strategic Focus Areas: 
Drive profitable growth through intelligent and sustainable solutions 
Increase robustness through resilient portfolio and operational excellence 
Evolve culture towards more performance and learning 
In terms of financial targets, the strategic ambition is to achieve sales of CHF 4.4 (organic) to 5 billion (incl. acquisitions) with an EBIT margin of 9-11% and a return on invested capital (ROIC) of 20-22% by 2025. 
The share of GF Piping Systems will remain at least 50% and GF will continue to invest predominantly in growth markets.
Sustainability is an integral part of our strategy 2025
In the next five years, GF wants to become a sustainability leader through
offering high-value sustainable products and solutions
driving circular economy
fostering a diverse, engaging and safe working environment
collaborating with stakeholders along the value chain
To achieve this, GF has set itself ambitious sustainability targets. The main targets are:
70% of sales in 2025 from products and solutions with social or environmental benefits for our customers
12.5% reduction of absolute CO2e emissions by 2025 
25% of newly appointed managers are female
More information about Sustainability at GF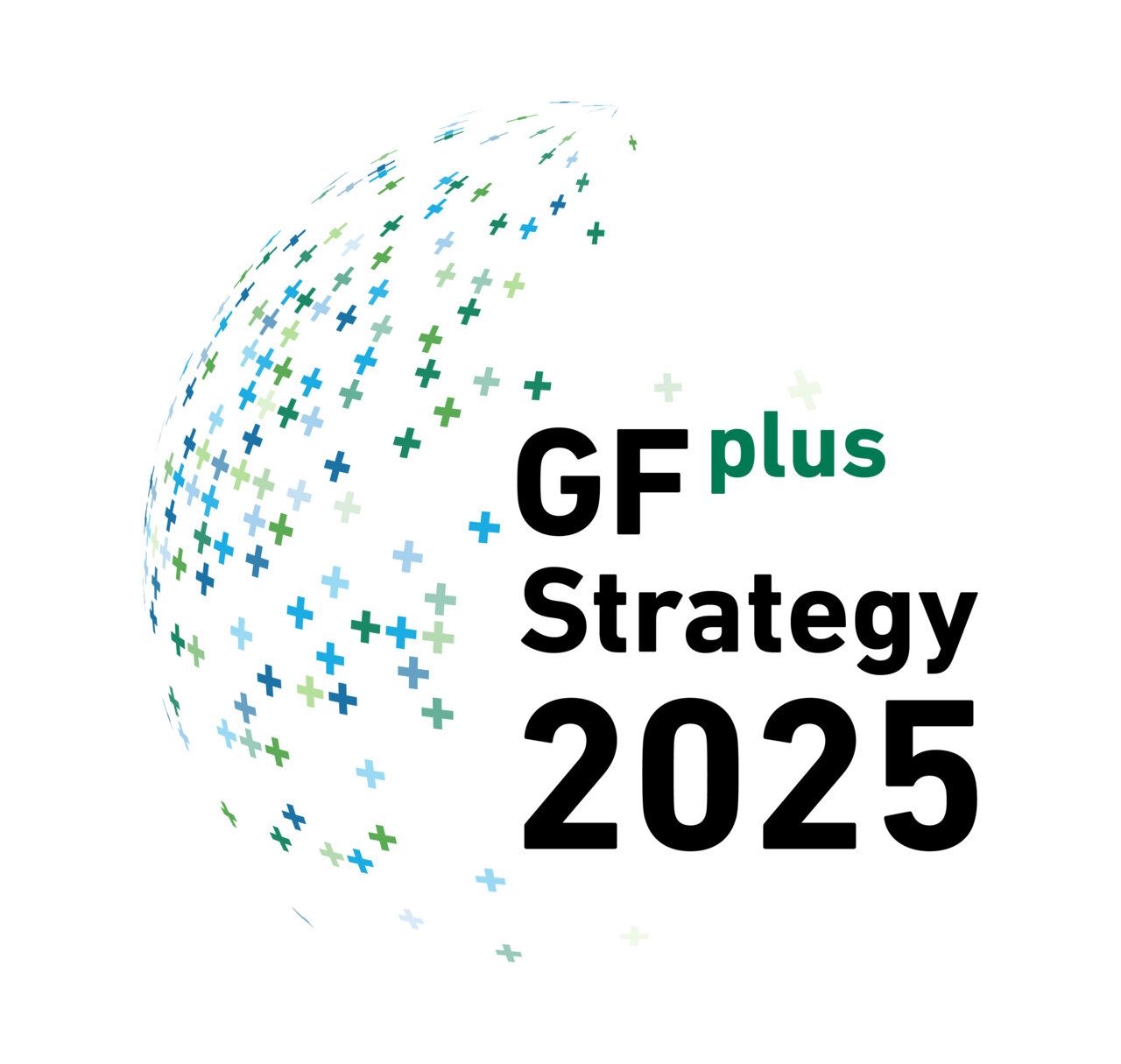 GF Piping Systems
Goal
GF Piping Systems is the leading flow solutions provider enabling safe and responsible transport of fluids.
The three focus areas of the Strategy 2025 are the way for GF Piping Systems to:
grow with high-value solutions
increase customer proximity
strengthen global set up and collaboration.
GF Casting Solutions
Goal
GF Casting Solutions is the innovative partner for sustainable mobility solutions.
The three focus areas of the Strategy 2025 are the way for GF Casting Solutions to:

drive growth in key segments with innovative solutions for sustainable mobility
leverage our global footprint to grow in US, Romania and China
manage the turnaround and set world class standard in operational excellence
GF Machining Solutions
Goal
GF Machining Solutions sets the standard for customer experience in intelligent machining solutions.

The three focus areas of the Strategy 2025 are the way for GF Machining Solutions to:
grow faster by focusing on key segments with innovative & intelligent solutions
improve profitability by resolving underperforming situations and applying best-in-class processes
enhance customer experience by stepping up quality and developing service business