Vision & Strategy 2020
The vision of GF
GF is a leading manufacturer and generates value throughout the economic cycle. With its three Divisions, it is the preferred partner of its customers for
System solutions and high-quality components for the safe transport of water, gas and chemicals as well as for the corresponding services.
Cast solutions and systems made from aluminum, magnesium, iron and super alloys for the automotive and aerospace industries as well as for the energy sector and industrial applications.
Complete solutions for the production of tools and molds as well as for the production of precision parts.
The GF Strategy 2020
The Strategy 2020 of GF adopted in 2015 is geared toward profitable growth. The target is annual growth of 3–5%, an EBIT margin of 9–10% and a return on invested capital of 20-24% (ROIC).
In order to achieve this, the strategy will be implemented on the basis of three main approaches:

Expanding into growth markets and adjusting the portfolio in Europe
Shifting the divisions' portfolios into higher-margin business areas
Drive sales proficiency and innovation excellence
Specific approaches have also been defined for the individual divisions.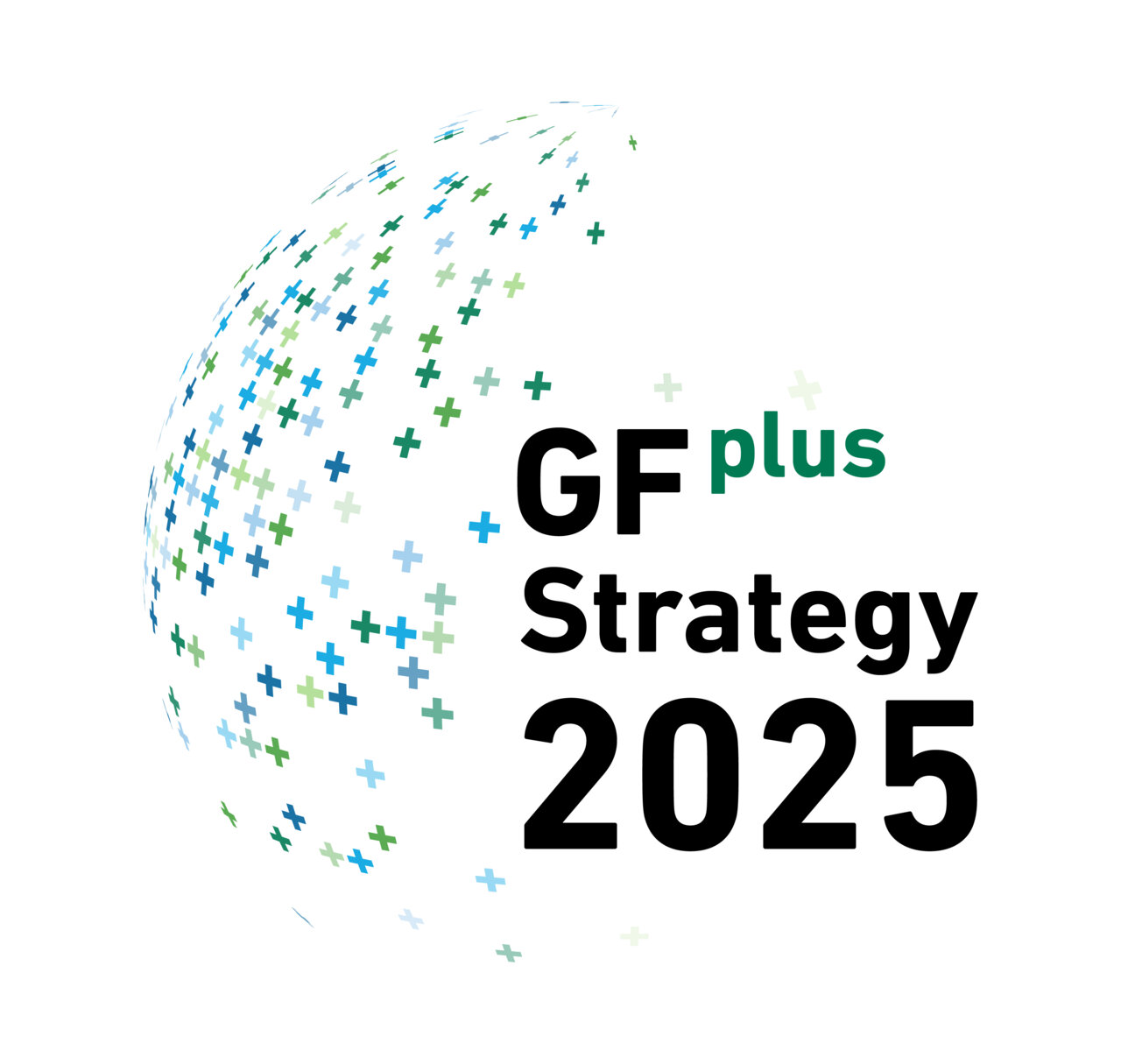 GF Piping Systems
Vision
The success of GF Piping Systems is based on resolving customers' challenges in a targeted manner - tailored to their industry, the location and purpose. Integrated solutions help them to realize their applications faster, cheaper and more sustainable. At the same time, they strengthen the profitability and position of GF Piping Systems as their preferred partner with a worldwide presence.
The four thrusts of the "Strategy 2020" are the way for GF Piping Systems:
Strengthen the existing market segment organization
Link the innovation process to identified customer needs
Expand the global presence and adapt the footprint
Shift portfolio to higher value business and services
GF Casting Solutions
Vision
GF Casting Solutions is the supplier of choice for lightweight castings and castings with high added value.
The Strategy 2020 is based on the following pillars:
Expand into high-margin business areas
Provide global solutions
Ensure profitability in Europe
GF Machining Solutions
Vision
By 2020 GF Machining Solutions will be the trusted partner of the global precision processing industry throughout the entire lifecycle.
GF Machining Solutions is taking the following approaches to implement the Strategy 2020:
Innovation leadership characterized by "Swiss Quality"
Complete solutions for the entire lifecycle within each market segment
Professional and efficient organization